Cryptoran trading volumes and prices plummeted by more than 90% in 2022, but the sector caught the crypto investor community off guard with its incredible resilience.Previously, many in the industry predicted that the field would be hard to garner interest again. Bitcoin It started to recover above $21,000.
Decentraland (MANA), a project with just 32 daily active users, has risen to 81.9% in just one week and is currently trading at $0.69, leading the trend.
Also, after a 41.8% rise, Sandbox's SAND token is trading $0.73 higher than MANA.
A recent update in early December 2022 and the debut of Homeland, a version of the game powered by Land NFTs, has fueled a surge in Axie Infinity (AXS) tokens.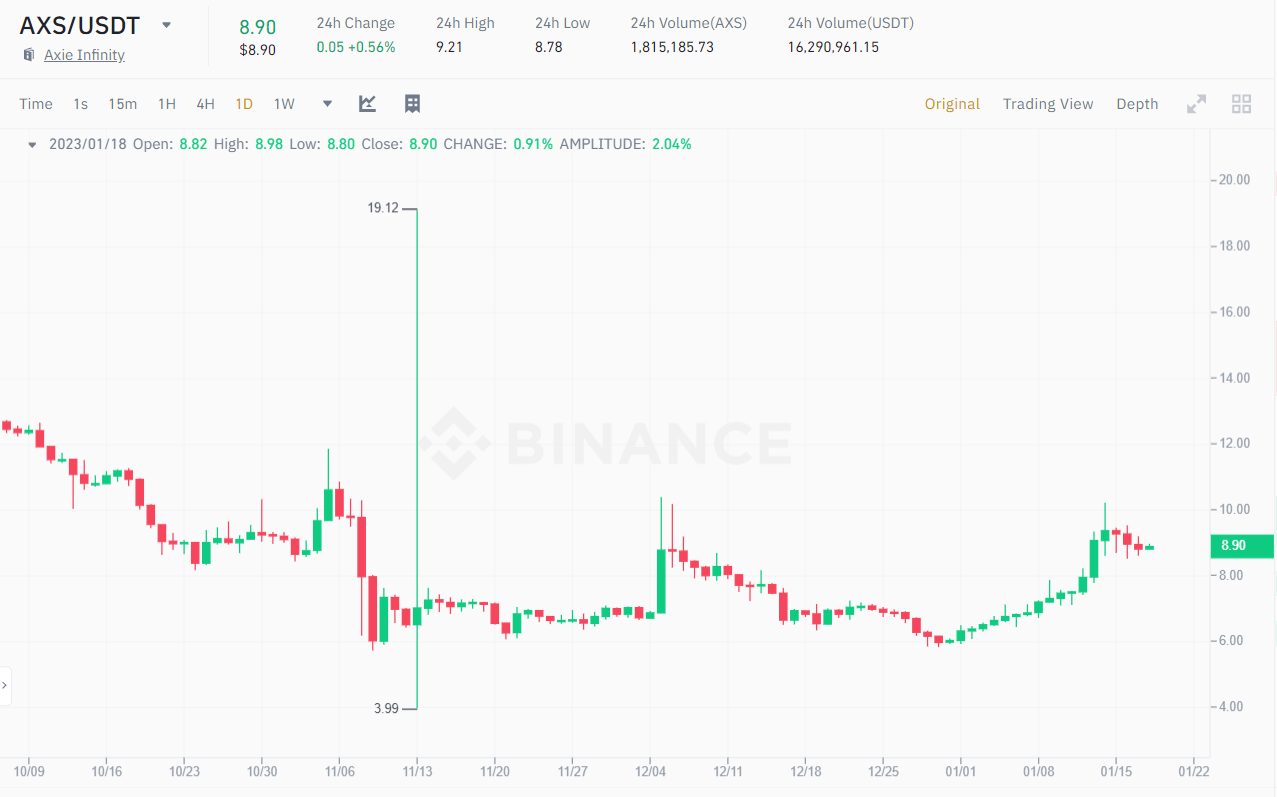 Immutable X (IMX), a blockchain platform that serves as an agile layer 2 solution for Ethereum, is up 30.5%, while Flow (FLOW) is up 33% over the past week. These indicate that the metaverse is likely to get back on track after the 2022 "Great Recession".
The frantic virtual world community has to thank the traditional 'giants' for accelerating this remarkable 'transformation'. They are very interested in the steadily growing debate about the Metaverse.
For example, Microsoft has acknowledged its intent to improve the user experience via the metaverse. At the same time, tech giant Apple revealed plans to join the Metaverse by introducing virtual reality (VR) and augmented reality (AR) headsets.