Huobi Global is a large cryptocurrency exchange launched in China in 2013. While providing users in 130 countries with more than 400 cryptocurrencies, public chains, wallets, etc., we have proved the reliable security function of "no accidents for 9 years".
Huobi had to leave its home base as China's cryptocurrency market closed tightly in 2021, but it is heading towards new opportunities as a global market. TokenPost listened in detail to Jeff Mei, Huobi Global's Director of Global Strategy, through an interview.
Introduce yourself and your company.
I'm Jeff Mei, Director of Global Strategy at Huobi Global. A little behind-the-scenes story about me, I'm from the family of Taiwanese parents who emigrated to the United States, born and raised in Los Angeles.
After completing my undergraduate course at UCLA, I was intrigued by what was happening in China. Technology was hot, so we moved to Beijing in 2015, immersing ourselves in technology to launch space and finally moving to cryptocurrencies in 2017-2018.
It was about two years ago that I joined Huobi to help expand the global market. In the meantime, they needed someone who could understand the world market and act as a bridge between China and the rest of the world.
Currently I am based in Singapore. My role is to support global market strategies, primarily for the exchange business.
Founded in 2013, Huobi is one of the largest cryptocurrency exchanges in the world. We have users in more than 130 countries. In addition to the exchange business, Huobi has its own public chains, wallets, mining pools, investments and more.
In addition, we believe in the power of cryptocurrencies and blockchain technology to create social impact. That's why Huobi Charity, a philanthropic division, is working with UNICEF to drive global blockchain development and innovation. Last year we committed $ 1 million in Bitcoin (BTC) and fiat currencies for that purpose. It has funded some notable social impact start-ups such as Kenya and India.
How did you get into the cryptocurrency industry, especially Huobi? What value did you find in cryptocurrencies and blockchain?
I actually bought my first Bitcoin in 2015 out of curiosity. At that time, I was working for a tech startup in China, but it ended up collapsing. I spent a lot of time reading and learning about cryptography, and then people started asking me for advice on how to invest in it. So I started offering consulting services for the wealthy and taught them how to use and invest in cryptography.
Cryptocurrencies and blockchain were decentralized, which made them attractive to me. Random and anonymous people around the world can contribute to projects, DeFi protocols, etc. without even knowing who else is involved. It surprises me.
After that, I realized that cryptocurrencies would be the future, so I decided to go all-in. Instead of running a small business focused on just one, I wanted to be part of something bigger. A friend introduced me to Huobi. When they were expanding their overseas business, they needed someone bilingual like me to interact with the outside world and manage non-Chinese employees.
Huobi appealed to me for its ecosystem that is in line with my desire to be part of something bigger. Huobi not only offers spot trading, but also derivative trading, NFTs, staking products, wallet services and more. We have an investment team and our own public chain. Many other exchanges do not have the wide range of products and services we have. That's how I got to today's place.
What do you think is Huobi Global's greatest strength?
Our top priority is global expansion, especially in emerging market countries. In these countries, user habits are similar to those of Chinese users, demographics are young and distorted, and they are the main market for cryptocurrency trading services.
Speaking of strengths, I think one of our strengths is the wide range of products and services we provide. After all, many users prefer to use one exchange for all their needs.
For spot trading, users can trade more than 400 types of tokens. We also offer high-yielding staking products such as crypto derivatives trading, PrimeEarn and NFT. For options trading, we offer not only Bitcoin and Ethereum options, but also Dogecoin options. Most exchanges offer only the first two.
Some say that decentralized exchanges can also offer many tokens, but they lack security and user experience. This is where we stand out. Asset security is one of Huobi's greatest strengths. We have one of the best security and risk management systems in the world. We have been providing crypto asset trading services for over 9 years and this is a rare record of a security breach. We also offer competitive and attractive rates and strong customer support services 24/7.
We also strive to "gamify" the crypto trading experience, not only to provide simple trading services, but also to make it more interesting. Download the Huobi Global app and you'll see that users frequently run promotions to complete certain reward tasks, such as airdrops, vouchers, and coupons. In this sense, we are trying to attract more customers.
What is Huobi's greatest achievement in 2021?
I think we are most proud of our prime list program. In this program, users have the opportunity to perform certain tasks and obtain newly listed token assignments that would otherwise be difficult to obtain. Although we list many tokens, we often store the best projects in Primelist as a way to reward loyal users and give back to the community. We launched our first prime list campaign in early November 2021, listing Immutable X (IMX), and then launching more than 20 campaigns.
Huobi supports many cryptocurrencies. What are the most important criteria for listing?
There is a very comprehensive assessment process that explores metrics such as business operations, risk management, compliance, legal affairs, and money laundering prevention. In addition to the listed team, each project is scrutinized by legal, compliance, and risk management personnel. team.
Evaluate your project based on the following factors: Business model feasibility and maturity, user numbers and community quality, future growth plans, underlying product quality.
As part of a due diligence project, we will explore information about project information decks, official project websites, social media communities, white papers, technical papers, product demonstrations, KYC documentation, legal information, and internal operating procedures.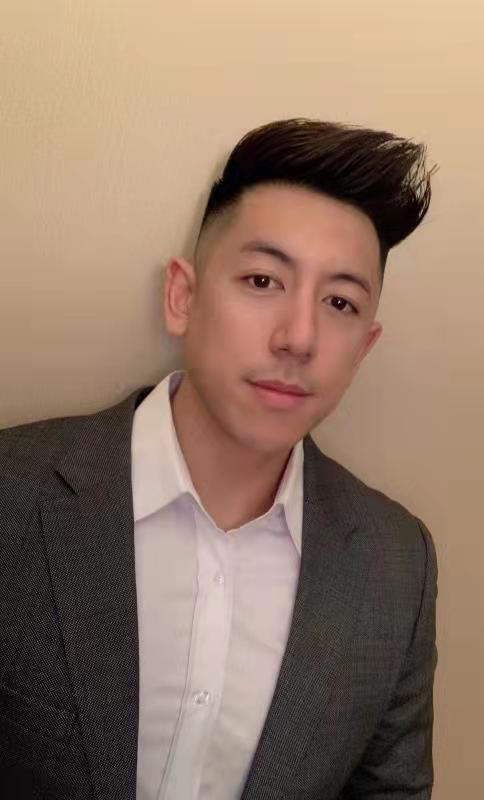 Huobi faces regulatory issues from China and Singapore. How did you solve or overcome these problems? Do you think there is a possibility that the Chinese market will resume if market speculation decreases in the future?
Since December last year, Huobi has stopped servicing Chinese users and withdrew from the Chinese market. At this time, we do not expect the Chinese market to reopen.
This was a challenge and impacted the user base, but we are making up for it in markets outside of China. Fortunately, outside of China, more and more institutional investors are using exchanges, and their trading volumes help make up for the shortfall. As mentioned above, we are actively expanding into new markets. We are moving fast to comply with local regulations, seizing new opportunities and ensuring the right team to do so.
Is there a regulatory strategy for stable expansion of the global market?
Compliance and diversification are important in our global expansion efforts. It currently covers more than 20 markets in Asia, the CIS region, the Middle East, parts of Europe and Latin America. Of course, each country is different, so we take a different approach to each country.
In areas with an increasing number of private investors, such as Vietnam and India, we spend a lot of time educating new traders. Cryptocurrency adoption is high in some countries, including intermediate and senior investors and high frequency trading companies. These clients are more likely to trade advanced derivative products and futures.
Our strategy is to run a lean local team and seek out the right collaborations with the right partners, payment gateways and brokers, especially in countries with high cryptocurrency adoption.
It is also important to establish a channel for converting fiat currencies to cryptocurrencies. We spend a lot of time working with the right partners to find gateways that accept new currencies in different markets. In other countries, you may consider acquiring a full local licensed exchange.
What is the outlook for NFT, DID and Metaverse? What is Huobi's approach strategy for these sectors?
Although the Metaverse is still in its early stages of development, we believe that centralized exchanges can play an important role by acting as a portal for regular users. During Chinese New Year, we held a promotion to qualify participating users as NFT avatars that can be used as profile pictures and distributed identifiers (DIDs). These distributed identifiers act as a bridge between Web2 and Web3 and are supposed to act as IDs in the metaverse. In the future, we believe that such DIDs will connect all of each user's NFT assets and allow different Dapps to use such NFTs.
One is to list NFT, Gamefi, and Metaverse related project tokens on the platform. The Huobi Ventures investment team has also invested in such projects and it is advisable to build the project based on the HECO chain.
What do you think of the long-term cryptocurrency market in 2022? Do you have any advice for bear market investors?
Market uncertainty will continue for some time as global liquidity declines due to the tightening of US monetary policy.
Some say that the impact of these policies has already been priced. Others say that raising interest rates is easy to predict, but it's harder to predict how much the Fed will tighten quantitatively.
I think the bigger problem is that the conflict in Ukraine and the subsequent separation from Russia's world market may indicate a decline in globalization and the use of the US dollar as a universal reserve currency. For this reason, I am bullish on cryptocurrencies in the long run. Cryptocurrencies are borderless and may be used more often in international transactions.
As another caveat, we have not yet seen institutions fully allocate their funds to cryptocurrencies. When this happens, the prices of Bitcoin and other cryptocurrencies can rise exponentially.
In the short term, investors should expect to see volatility. However, there are several ways to hedge volatility. For example, some crypto investors may have put options in Bitcoin and Ethereum. Senior investors may also engage in grid trading, programming trading, which is automatically executed when the price of an asset reaches a certain interval. In the age of volatility, there are always opportunities.
Finally, please tell us what you want to say to our readers.
Huobi aims to strengthen its partnership initiative. If you are a project, trading software partner, fiat gateway, or influencer who wants to work with Huobi, you can send me a message on LinkedIn or find me on Twitter at @JeffHuobi.