The global cryptocurrency market has seen a negative trend over the past day. bitcoin performance, ethereum, and others indicate that profits are declining. As the market continues to be bearish, capital inflows are also declining. A negative change has proven to be a disappointing indicator for investors, causing further problems for the market. Although the market continues to fluctuate, it is expected to recover its value soon.
CZ was relieved binance Retail customers by personal email. The purpose of Personal Mail is to assuage retail customers' concerns and brighten their future prospects.There have been concerns about an increase in withdrawals from binance, causing confusion. Binance has successfully confronted this FUD campaign and put their customers' fears to rest, but they still have much more to do. In the latest step, CZ tackled the management of customer wallets and funds between her Binance and retail customers.
In a recent report from the press, the email reportedly stated that Binance keeps accounts separate and makes daily reconciliations of all crypto assets held by Binance on behalf of its customers. . The email makes it clear that Binance is taking his FUD campaign and its implications seriously, and the company is now taking solid steps.
Here is a quick overview of the current market situation analyzing the performance of Bitcoin, Ethereum, etc.
BTC turns red
Economic fragility could be the reason Bitcoin soon gains a significant new role in global trade. As a result of this change, many countries may adopt Bitcoin in search of alternatives.
Recent changes Bitcoin It has failed to pick up momentum and is showing a negative trend. According to the latest data, he is down 0.20% in the last 24 hours. Data for 7 days shows an addition of 0.95%.
Currently, the price of BTC is in the $16,840.24 range. The market cap of Bitcoin is estimated at $324,037,383,423. Bitcoin's 24-hour trading volume is approximately $14,786,585,717.
Loss of ETH
Ethereum remains stalled at $1.2K despite attempts to revive value. The bears still have the upper hand, which is having a stalling effect on the price. According to experts, it still closely reflects the price of BTC.
performance of ethereum A negative trend was also observed. According to the latest data, it has decreased by 0.56% in one day. Weekly data for this coin shows it added 3.72%.
The price of ETH is currently in the $1,218.15 range. The market cap of this coin is estimated at $149,069,873,051. The coin has a 24-hour trading volume of approximately $4,641,026,616.
XRP Remains Bullish
XRP remains bullish and is moving in another direction. According to the latest data, it is increasing by 1.15% in one day. Seven days of data show a 0.05% decline. The price of XRP is currently in the $0.353 range.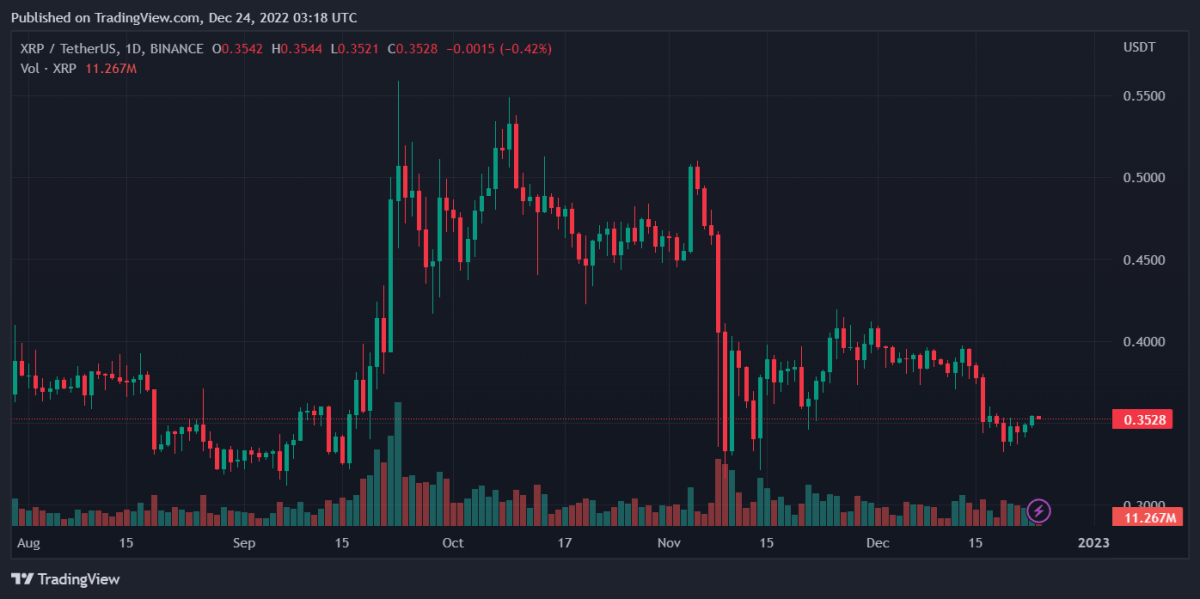 The market cap of XRP is estimated at $17,770,214,349. His 24-hour trading volume for this coin is about $530,172,582. The same amount in your home currency is approximately 1,502,284,736 XRP.
ADA becomes regressive
Cardano The recession continues due to capital outflows. According to the latest data, it is decreasing by 0.36% in one day. Week-to-week performance shows a 0.91% drop. ADA is currently priced in the $0.2597 range.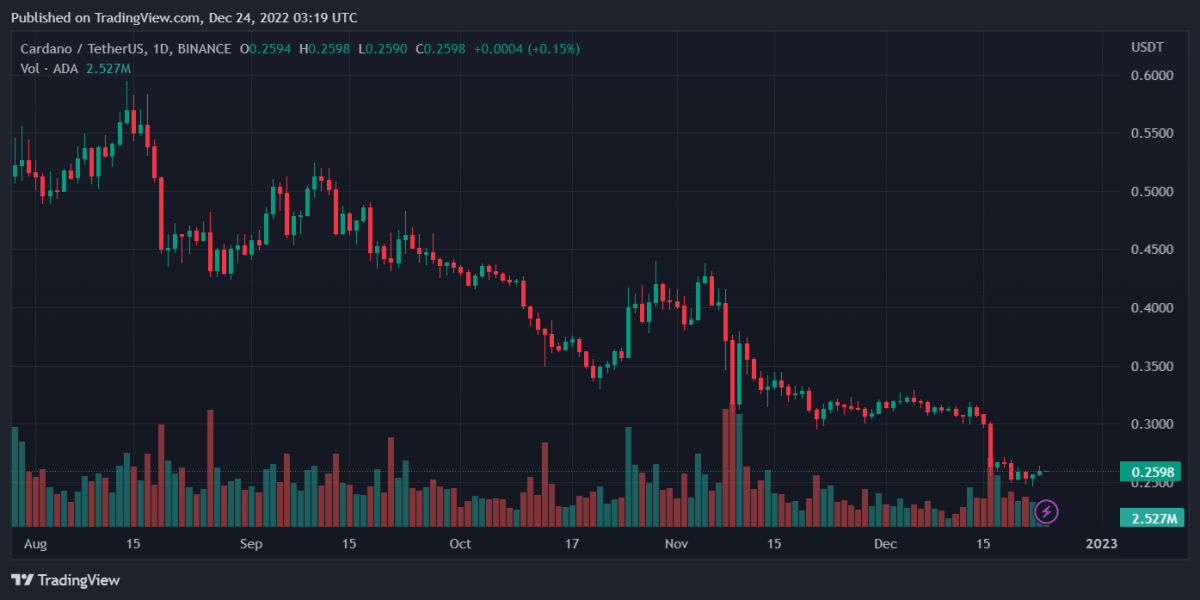 Cardano's market capitalization is estimated at $8,957,393,882. His 24-hour trading volume for this coin is around $142,956,979. The same coin has a circulation of approximately 34,497,174,898 ADA.
final thoughts
The global crypto market has been showing a negative trend in recent hours. Bitcoin, Ethereum, etc. Performance Shows Negative Changes. The market continues to face problems, which could further reduce the value of the market. The decline in capital inflows has had a considerable impact on capital inflows. The global market capitalization is estimated at $811.41 billion.